The Emerald Planet
By David Beerling,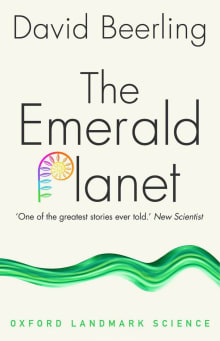 Recommended by Robert M. Hazen
From Robert's list on the best books on planet Earth.
All of us have a vision of what it means to be a vibrant, blue, and green "Earth-like planet," but our home has fit that familiar description for only the past 400 million years or so—a mere 8 percent of its changeable history. Beerling's revealing Emerald Planet tells the surprising tale of the rise of the terrestrial biosphere, as plants ever so gradually established their foothold on dry land and became a major geological force. Who would have thought that roots and leaves hold such drama, but our existence and survival are intimately tied to those transformative innovations.

---