Not by Genes Alone: How Culture Transformed Human Evolution
By Peter J. Richerson, Robert Boyd,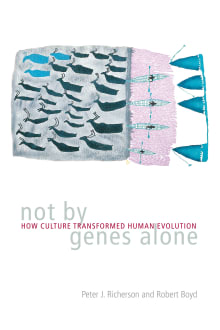 Why this book?
This clearly written and well-researched book shows that human evolution is as much about culture as it is about genes. Both evolve. And both involve the Darwinian principles of variation, selection, and replication of key bits of information. Robert Boyd and Peter Richerson are among the leading contributors to our understanding of how genes and culture co-evolve. The work rebuts exclusively gene-based accounts, and it shows how human evolution operates on multiple levels. Darwinian ideas remain paramount because they provide the over-arching framework in which both genetic and cultural evolution interact and guide human behavior. This book shows how a Darwinian evolutionary approach can rescue the theory of culture in social science from its many vagaries and past wrong turns.
---