The Storytelling Animal: How Stories Make Us Human
By Jonathan Gottschall,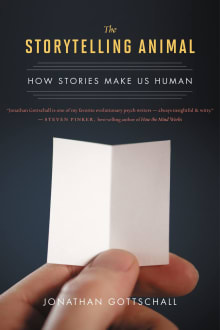 Why this book?
This is the first book I always recommend to people wanting to see what literary Darwinism is about. Gottschall has a gift for charming readers, reaching out and speaking to them personally. The book is loaded with condensed research, but all that information is presented in a readily accessible, conversational style. The book is also loaded with fascinating anecdotes—stories. Gottschall makes a compelling case that the human mind naturally craves stories.
---