Women in Science: 50 Fearless Pioneers Who Changed the World
By Rachel Ignotofsky,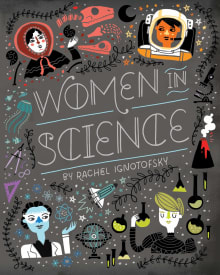 Why this book?
This beautiful book introduces 50 unsung women in science, giving a brief biography of each one.  Women in science are still often seen as a novelty, not as well known or celebrated as their male counterparts. It is often hard to find out about them because of their relative invisibility and this is especially true of women of colour and women from outside of Europe and America. Although not exhaustive, this book is a good introduction to some of the women across the world, and throughout time, who have helped shape science as we know it today. For similar reasons, it is also worth looking through some of Jess Wade's biographies on Wikipedia if you're interested in discovering a few more unsung heroines of science.

---