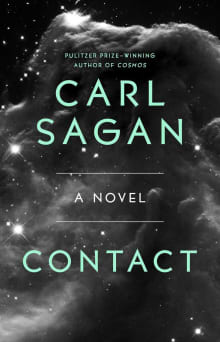 Recommended by David Lee Summers
From David's list on humans taking the next big step into space.
Carl Sagan's PBS series Cosmos influenced my decision to pursue a career in astronomy, but I have always been a science fiction fan. When Sagan released a science fiction novel, I knew I needed it. He doesn't disappoint. He roots his story in the real Search for Extraterrestrial Intelligence and imagines what could happen if we actually did contact life among the stars and they gave us a way to travel to them. I also love that much of the story is set at the Very Large Array radio telescope in New Mexico, where I worked during my senior year of college. His protagonist Ellie Arroway reminds me of many women I've worked with in the field. 
---