The Witchfinder's Sister
By Beth Underdown,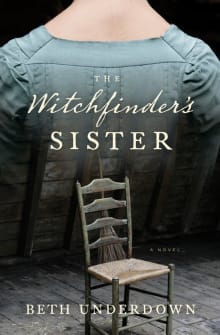 Recommended by Marion Gibson
From Marion's list on witchcraft in history.
A thoughtful and well-researched novel about the "Witchfinder General" Matthew Hopkins, who hunted witches in eastern England during the mid-seventeenth century Civil War. Or rather, it's not about Matthew but about his fictional sister, Alice. Focusing on Alice is a clever and thought-provoking way of telling a famous story, making us look harder at the women involved in the witch hunt and how they might have felt about their experiences. How did women feel about witchfinders in their families and among their friends? Did they really suspect other women of witchcraft? Were they able to avoid becoming complicit in witch-hunting?
It's a lively and horrifying story that has a really convincing seventeenth-century feel and it made me uncomfortable. What would I have done if a witch-hunt had come to my village? What would you do?
---