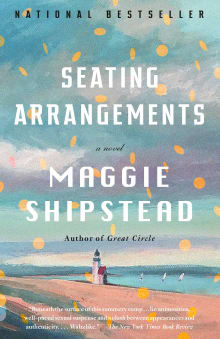 Seating Arrangements
By Maggie Shipstead
Why this book?
Seating Arrangements is a smart, summery romp of a read set on the fictional island of Waskeke off of New England. The novel takes place in the days building up to Winn Van Meter's eldest daughter's wedding and takes a satirical look at the habits of a certain social class – the drinking, clubbing, and ancient social conflicts. Like a frothy cocktail, it goes down easy and packs a wallop.

From the list:
The best books that capture Cape Cod and the islands
When you buy a book we may earn a small commission.