The Imposter's Handbook
By Rob Conery,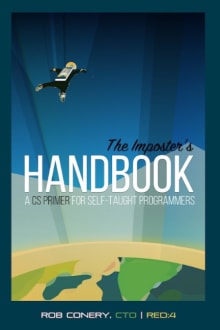 Recommended by John Z. Sonmez
From John's list on fun for software developers.
Wow! This book is exactly what every programmer has always wanted to know or even felt guilty about not knowing and it's all presented in an extremely simplified and fun way. 
This is one of those books where you get excited in the morning when you wake up because you know you are going to be able to read more in the book and you are hoping the book will never end.
It's rare to find a big book that I enjoyed reading so much and felt so short. This book covers almost everything you ever wondered about computer science. After reading this book, I felt like I finally understood everything a programmer was supposed to know and I no longer felt that nagging feeling of being an imposter.
---