Full Moon
By Andrew Chaikin, Michael Light,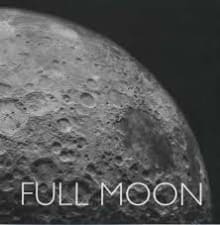 Recommended by Michael Soluri
From Michael's list on space exploration, astronauts, the moon, and beyond.
As explorers carrying cameras, the Gemini and Apollo astronauts (1965-72) were like the pioneer photographers of the 19th century who, with their cameras, responded to the unknowns of the American West. These astronauts, however, were responding to the new and unexplored by photographing their experiences inside their spacecraft and outside in the vacuum of space. During the late 90s the photographer Michael Light gained access to NASA's Apollo-era photo archive and made the first drum-scanned digital files from perfect copies of the original flight films. Light's artful editing and juxtaposition of superbly reproduced full-page black and white, and color images creates a cinematic-like journey to the moon and back. In the annals of published space photography, there are very few well-designed books as timeless.
---