The Promise of Space
By Arthur C. Clarke,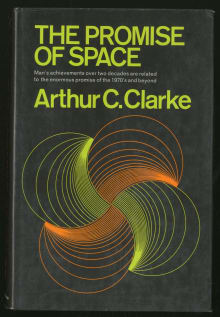 Why this book?
Although Arthur C. Clarke is usually regarded primarily as an author of science fiction (think 2001, Rendezvous with Rama) he was also a masterful exponent of science fact. Written at a time when humans were still preparing to land on the Moon, this book opened the door to the vistas of outer space for this budding author. A man generations ahead of his time, Clarke would have been as disappointed as any at our slow rate of progress in space exploration since the Apollo Moon landings. An uplifting view of our technological future, some of it still to come, from a true visionary.
---