Hamlet's Mill: An Essay on Myth and the Frame of Time
By Giorgio de Santillana, Hertha von Dechend,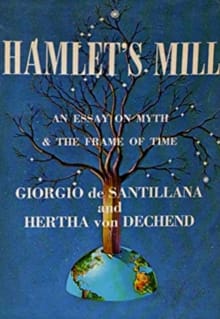 Why this book?
De Santillana and von Dechend show how ancient mythology "tells the skies," and how people everywhere attempted to come to terms with the inconstancy to the heavens. How could people, or their properly prepared souIs, mount the Milky Way if the configuration of the heavens was no longer as described by the founders of religion and tradition? The stakes were high, the pursuit of immortality. It is difficult to improve on the review in the Scientific American in which Philip Morrison, a senior professor of physics at MIT, judged that although Hamlet's Mill was "only a bent key to the first of many gates," it had "the ring of noble metal."
---