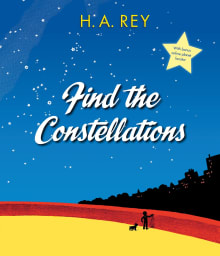 Find the Constellations
By H.A. Rey
Why this book?
This book really changed my life—it opened up the night skies and taught me the constellations in a simple kid-friendly way. Lots of fun cartoons make star-gazing surprisingly possible. Once I learned how to identify a few constellations, the night became a much friendlier palace, and instead of being scared of the dark, I began to realize the incredible beauty of the night. H. A. Rey really communicates his passion for star-gazing and makes you want to go out and night and explore the skies. And if the author's name sounds familiar to you, it's because he's the creator of…
From the list:
The best books for exploring nature at night with kids
When you buy a book we may earn a small commission.