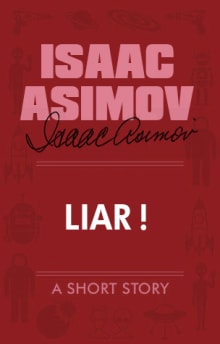 Recommended by Daniel Robledo
From Daniel's list on speculative short stories about life.
Asimov is known as the grandfather of A.I. Science Fiction, and yet, you don't have to have much of an interest in robotics in order to appreciate many of his stories. One of the best examples of this would be Liar! A story that tackles how a robot, one which isn't allowed to hurt humans, would try to circumvent peoples' emotions in a situation in which their desire for career success and romance are on the line. As someone who has dealt with all sides of these affairs, Lair! Is one of those stories that reminded me that no matter what, I'm only human.
---