The Punch Escrow
By Tal M. Klein,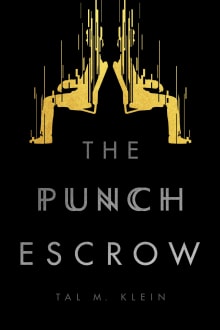 Recommended by Jacqui Castle
From Jacqui's list on dystopian reads of the past five years.
I adored this fast-paced near-future dystopian book by debut author Tal M. Klein. Prepare to be thrown into an innovative world where teleportation is the primary means of travel, and people don't think twice before taking advantage of this convenience. Though, as we soon find out, maybe they should. 
There are so many fun tidbits in this novel such as nanotechnology and genetically engineered mosquitoes that help clean the air. You'll also find plenty of nostalgic references for fans of books such as Ready Player One. Prepare for engaging characters, unique worldbuilding, thought-provoking philosophical questions, and plenty of twists to keep you guessing.

---