Nano: The Spectacular Science of the Very (Very) Small
By Jess Wade, Melissa Castrillón (illustrator),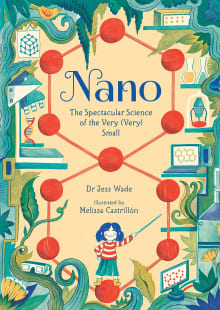 Why this book?
Quantum physics is mind-blowing. Everything in the world is made of subatomic particles that don't behave like we'd expect them too! This book breaks down complicated concepts with well-organized chunks of texts and very cool illustrations that all help us make sense of the parts of the world that are too tiny to see.

---