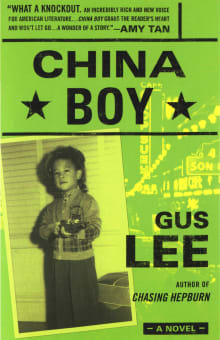 China Boy
By Gus Lee
Why this book?
Lee depicts the world of San Francisco through the eyes of a young Chinese-American boy, navigating the grownup world of race, class, and urban life, and trying to find the place where he fits, in between his family and ethnicity, and his modern American sensibility.  Also worth noting, Kai-Ting's encounters with African-Americans, Chicanos and other Chinese people, in a novel that has nary a white person in it. 

From the list:
The best books that explore masculinity in some way
When you buy a book we may earn a small commission.