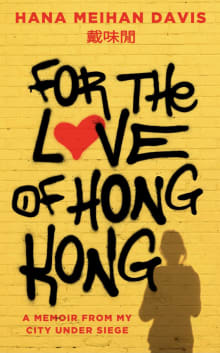 For The Love Of Hong Kong: A Memoir From My City Under Siege
By Hana Meihan Davis
Why this book?
This is a short and very personal account by a young journalist born and brought up in Hong Kong.  As her parents are academics who had also played activist roles in Hong Kong, Hana got to know some of Hong Kong's democracy activists and fighters from a very young age. She writes with passion about why the young people of Hong Kong fight for democracy in Chinese Hong Kong, where the prospect of success was very dim, if not non-existent. If you are interested in how Hong Kong's young people think about democracy, this is a good starting point.

From the list:
The best books on Hong Kong's history and politics
When you buy a book we may earn a small commission.