The Communist Party of China and Marxism 1921-1985
By Laszlo Ladany,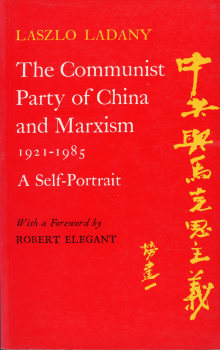 Recommended by Christine Loh
From Christine's list on the Chinese Communist Party and Hong Kong.
The author, a Jesuit priest from Hungary, spent years in China before moving to Hong Kong. He was the preeminent scholar on China in the 1970s-80s. Ladany poured over what the CCP said about itself to construct a marvellous "self-portrait" of the CCP, including insights about Hong Kong. His scholarship is awesome and there hasn't been someone quite like him among scholars on China.
---