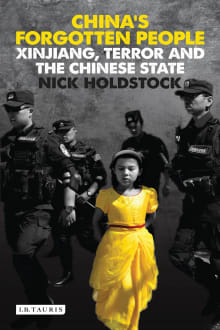 China's Forgotten People: Xinjiang, Terror and the Chinese State
By Nick Holdstock
Why this book?
This book provides the most accessible account of the relationship between the Chinese Communist Party and the native peoples of Xinjiang. Holdstock draws on his own experience living in Xinjiang to show how the CCP's failure to recognize the genuine grievances of the native peoples of the region helped to drive the terrorism problem that the CCP claims to be addressing today through its genocidal policies.

From the list:
The best books on the Uyghur Genocide
When you buy a book we may earn a small commission.