The Miracles of Chairman Mao
By George Urban,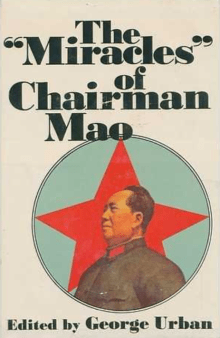 Recommended by Daniel Kalder
From Daniel's list on dictators.
This is a collection of primary sources from Mao Zedong's China, and a very curious type of source at that — newspaper stories about people who experienced miracles after reading Mao's works. Unlike Jesus, who performed his miracles in person, Mao did not even need to be in the vicinity to make wondrous things happen to his followers. The mere act of reciting his words and believing them was enough to cure cancer, save you from drowning or even emerge victorious in in international ping-pong championships. The full extent of the madness that gripped China during Mao's Cultural Revolution is little understood in the West, so reading Urban's collection is like opening a portal into another, bizarre world. Urban's book takes us to the outer limits of propaganda.

---