The Story of the Stone, Volume I
By Cao Xueqin,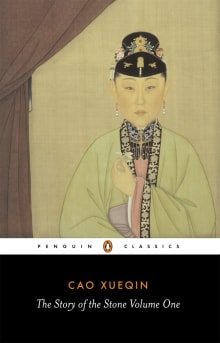 Recommended by Laurie Dennis
From Laurie's list on the best books for entering the world of imperial China.
This is the best translation into English of the first 26 chapters of the most influential classic of Chinese literature. (It also has the English name Dream of Red Mansions.) Generations have swooned over the 18th century love triangle that is at the heart of this epic tale of the Jia family in decline. If you can't get enough of this elaborate novel of manners, you can listen to the podcast currently chewing on it, Rereading the Stone. I consider this opening volume to be a useful introduction to family life in traditional China (though its lens is focused on high society), including the importance of dreams, rituals, family relationships, gossip, and poetry.
---