Useful Phrases for Immigrants
By May-Lee Chai,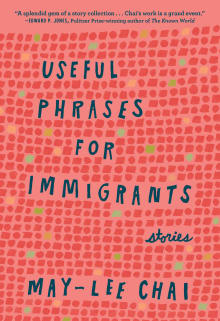 Recommended by Charlie Jane Anders
From Charlie's list on short stories that could change your life.
This story collection is mind-blowing in the best way. As its name suggests, a lot of the stories in this book deal with immigrants, including Chinese people who've immigrated to the United States, but also rural people who've migrated to cities. Chai's characters are struggling to balance traditional Confucian values with postmodern urban existence, and a lot of these stories feature tensions between different generations in a single-family. The best story is probably the award-winning "Fish Boy," in which a boy moves from the Chinese countryside to the big city and ends up working at a seafood restaurant whose offerings sound pretty unappetizing. Chai is brilliant at picking up on the subtle nuances of damaged families, and every one of these stories hits home.
---