The World of Mamoko in the Year 3000
By Aleksandra Mizielinska, Daniel Mizielinski,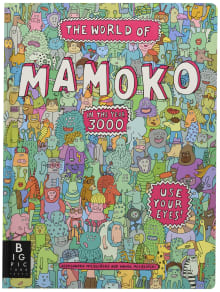 Recommended by Alison Farrell
From Alison's list on for kids who delight in details.
Welcome to the future in the city of Mamoko! A list of questions launches readers to discover a story about each seek-and-find character. What is strange about Otto Flash's new jumper? Why is Amelia squeal so excited?  Inventive, cross-sectioned interiors and exteriors, a top-notch, delicious color palette. This book sparks future-curious imaginations. Also in this series: Welcome to Mamoko and The World of Mamoko in the Time of Dragons.

---