The Book of Barely Imagined Beings
By Caspar Henderson,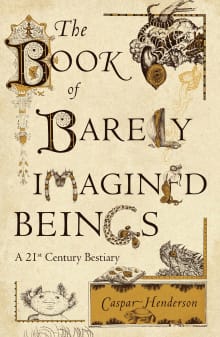 Recommended by Sam Kean
From Sam's list on the wonders of biology.
Imagine a medieval bestiary of whimsical creatures, but with a twist. Instead of being imaginary, the animals here really exist. The book moves alphabetically from axolotl to zebrafish, with a new delight on every page. It's a perfect reminder of what biologist J.B.S. Haldane once said: that the universe is not only stranger than we imagine, it's stranger than we can imagine.
---