Both Can Be True
By Jules Machias,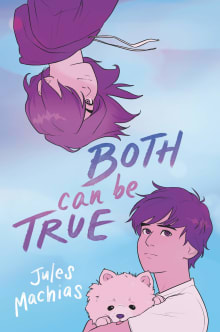 Recommended by Lisa Bunker
From Lisa's list on gender non-conforming humans for young readers.
I particularly like the dual narration in this 2021 debut, with two characters who challenge gender norms at different levels of intensity as they bond over a secret rescue dog. Daniel is a boy who feels all his emotions intensely, and who has been told over and over that he is too sensitive. Ash cycles through genders, feeling and expressing girl sometimes and boy other times. It's so good to see a GNC character in a lead role. I also got a hoot out of the graphic elements, which are quirky and original.

---