Great War Fashion
By L.J. Adlington, Lucy Adlington,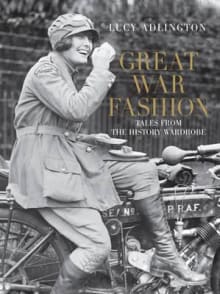 Recommended by Cynthia Harrod-Eagles
From Cynthia's list on most readable books on World War 1.
On a lighter note, this book is a wonderful journey through what everyone wore, not just the fashions but the uniforms, the make-do-and-mend, maternity wear, underclothes, knitting for the soldiers, wartime washing-day, trousers for women (shock! horror!), a kit for lady footballers and lady drivers, and how the war changed women's clothing along with their lives. Full of illustrations, delicious cartoons, and WW1 advertisements, this book is quite simply a wonderful read, as well as wonderfully informative.

---