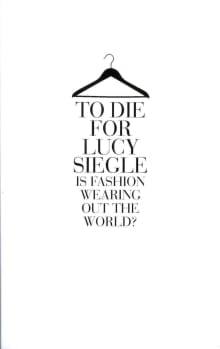 To Die for: Is Fashion Wearing Out the World?
By Lucy Siegle
Why this book?
A classic book on the pain that fashion inflicts on both people and planet. This book does an excellent job of showing how the exploitation of people is inseparable from the exploitation of the biosphere. It is a searing critique of the fashion industry and its voracious appetite for evermore profit, and how this short-termist model is driving us towards disaster.

From the list:
The best books on workers' rights in the fashion industry
When you buy a book we may earn a small commission.