The World Without Us
By Alan Weisman,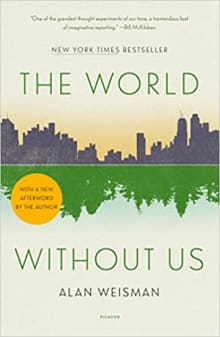 Recommended by Carrie Vaughn
From Carrie's list on imagining life after an apocalypse.
When trying to imagine what would happen if civilization collapsed, you run up against some really basic, logistical details. Like, what actually happens to all our stuff, if no one's around to take care of it? Turns out, it falls apart a lot quicker than you'd think. Anyone who's noticed the grass and saplings coming up through the pavement in an abandoned lot after just a couple of years understands this. Now expand that to everything. Weisman's book asks questions about this post-people world I didn't even know to ask and the answers are fascinating.

---