Made in Mexico: Zapotec Weavers and the Global Ethnic Art Market
By William Warner Wood,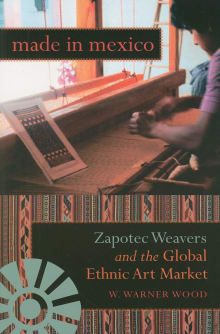 Why this book?
Bill Wood's engaging and accessible book is a must-read for anyone who is interested in travelling to Mexico or Mexican arts and crafts. Based on research with Zapotec weavers from Teotitlán del Valle, Oaxaca, Made in Mexico shows how it is impossible to understand how and why such items are made today without also knowing about the ways that Oaxaca and Zapotec people are marketed as part of an industry that sells authenticity and "Zapotecness." Through clear analysis of the marketing of Oaxaca as a tourism destination and the making and marketing of Zapotec textiles as indigenous art and artifacts in both Mexico and the United States, Made in Mexico shows how Mexican craftworks today are very much global cultural commodities.
---