How to Sell Books by the Truckload on Amazon
By Penny C. Sansevieri,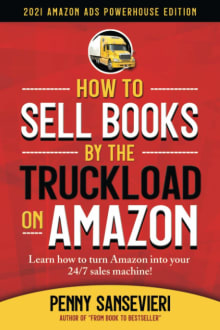 Why this book?
When I was a fledgling author, I had no experience selling books, but I had sold Pampered Chef, Amway, cosmetics, and other companies' products. Penny's marketing books helped me to look outside of the box, especially outside the bookstore or Amazon. Many of her strategies helped me get to the highlight of my career, when one of my thrillers was #4 after The Hunger Games trilogy on Amazon.com's overall bestseller list, out of millions of books.
---