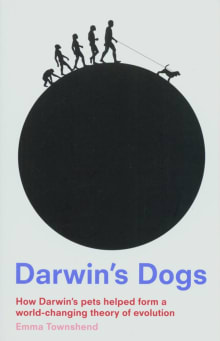 Darwin's Dogs: How Darwin's Pets Helped Form a World-Changing Theory of Evolution
By Emma Townshend
Why this book?
So (so) much has been written about Charles Darwin but this short book captures a side of the great man's life that had been hiding in plain sight: his love of dogs. When Darwin was a youngster his father complained he "care[d] for nothing but shooting, dogs and rat-catching." There was only one period of Darwin's adulthood when he was not living with dogs and that was the five years he spent going 'round the world on a boat named – ironically enough – the Beagle. A love of dogs informed Darwin's thinking on everything from marriage to his epochal…
From the list:
The best books on how dogs love people
When you buy a book we may earn a small commission.