Darwin's Dangerous Idea: Evolution and the Meanings of Life
By Daniel C. Dennett,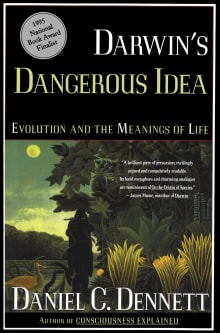 Why this book?
Easier to read than On the Origin of Species, this book connects Darwin's overwhelmingly significant explanatory insight to the last fifty years of advance in our understanding of biology, psychology, social science, and the nature of the mind. Dennett is a brilliantly ingenious builder of images and metaphors that really enable you to grasp Darwin's breakthrough, one at least as important as Newton's and Einstein's, but more relevant to understanding the meaning of life. 
---