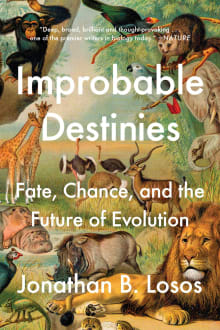 Improbable Destinies: Fate, Chance, and the Future of Evolution
By Jonathan B. Losos
Why this book?
On the surface, this fascinating story about the evolutionary journeys of diverse animal species ranging from lizards to porcupines to field mice may seem a strange choice to include in a list of books about cancer, but in fact, it holds many important lessons about how evolution works and how likely we are to get the same outcomes if we ran the tape of time again. In turn, this is vital information underpinning our new understanding of cancer as an evolutionary process within the body, which can potentially be steered through the application of clever treatment strategies to bring about…
From the list:
The best books for understanding why we haven't cured cancer… yet
When you buy a book we may earn a small commission.