Extinct Birds
By Julian Hume,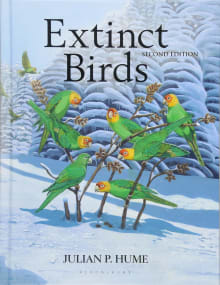 Recommended by Errol Fuller
From Errol's list on the best books on conservation and extinction.
This book is an encyclopedia of recently extinct birds, and anyone who is interested in this subject should get it. My own book on this matter (also titled Extinct Birds) is a romantic ramble through the subject – accurate and informative in its own way, but serving a rather different purpose to the volume under consideration here.
Julian Hume's book contains everything that you might wish to know about any recently extinct avian species; indeed it contains virtually everything significant that is actually known! Sometimes the accounts are lengthy, sometimes they are more meagre but in this latter case, it is simply because so little is known about the bird in question.
---