Extinctions
By Michael Hannah,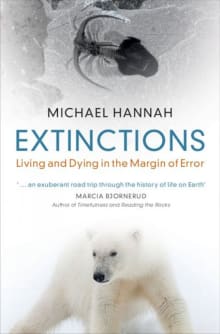 Recommended by Michael R. Rampino
From Michael's list on mass extinctions of life.
The history of life's diversity, as revealed in the fossil record has been tumultuous. Periods of explosive evolution alternated with times of major species loss. Hannah skillfully utilizes the geologic record to provide a historical context for our current global ecological emergency and the rapid demise of many key species. He makes a strong case that those who ignore the clear messages of geologic history are doomed to experience the worsening "Sixth Extinction" during the newly defined Anthropocene epoch.
---