Out of the Everywhere and Other Extraordinary Visions
By James Tiptree Jr.,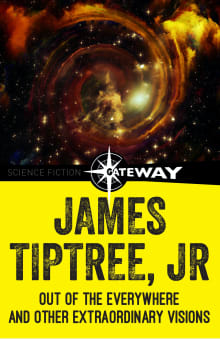 Recommended by C.S. Friedman
From C.S.'s list on aliens in science fiction.
This anthology has one of my favorite stories by Tiptree, it is called "We who stole the dream". The Joilani have long been enslaved and abused by humans. So has another race, of "delicately winged creatures", whose sweat is a powerful intoxicant to humans. It is most potent when the donor experiences pain and fear, so humans have taken to torturing mated pairs of them, so the partners can watch each other suffer. The resulting sweat is a drug called Star Tears. Although that unnamed race plays no active role in the story, they are on my list because of the powerful manner in which they influence other species, invoking the darkest and most brutal aspects of human nature simply by existing.
The diminutive, weak, and peace-loving Joilani make a desperate break for freedom. Stealing a spaceship called The Dream, they seek out the mythical planet of their…
---