The Forager's Harvest
By Samuel Thayer,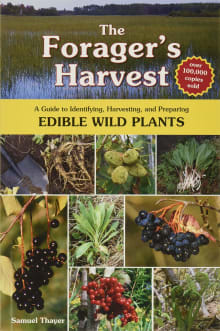 Recommended by Leda Meredith
From Leda's list on foraging free wild edible plants and mushrooms.
Like all of Sam's books, this one is a gold mine of detailed, in-depth information about the plants he features in it. His information is beyond trustworthy: he is so familiar with his subject that it is as if he is inviting you to get to know some of his best friends (the plants). My copy is dog-eared and field-stained from all the use I have put it to.
---