Uncorking the Past
By Patrick E. McGovern,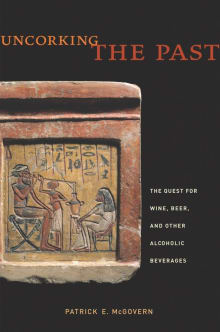 Recommended by Derek Sandhaus
From Derek's list on Chinese alcohol and drinking culture.
Patrick McGovern is an archeologist on a mission to discover ancient tipples. In Uncorking the Past he recounts several of his most significant finds, including the world's oldest-known manmade alcoholic beverage at Jiahu, a nine-thousand-year-old site near the Yellow River in north-central China. The story of its discovery—and recreation with Dogfish Head Brewery—is fascinating, but the explanation of the role of alcohol in neolithic Chinese life makes it required reading.
---