Alcoholic Republic: An American Tradition
By William J. Rorabaugh,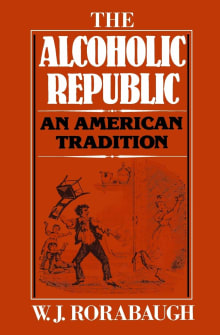 Why this book?
Rorabaugh argues convincingly that alcohol of several types—but mostly rum and whisky—were part and parcel of, and at times even drove, early national American culture. Solo and group binges increased from 1790 to 1820 as the population tried to adapt to anxious and uncertain changes in their lives. Drinking became aligned with liberty—taverns were the "seedbeds of the revolution" and the "nurseries of freedom." And although boozing came to be an early element in what was defined as the American character, the temperance movement was not far off.

---