The Secret Lives of Color
By Kassia St. Clair,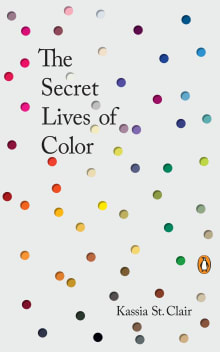 Why this book?
Despite the fact that color is everywhere around us (or perhaps because it's everywhere around us), we often take it for granted. But every color has a long and layered history. In The Secret Lives of Color, Kassia St. Clair offers brief, beautiful, and fascinating histories of seventy-five different colors. For example, she explores the "curious case of the yellow that vanished," a.k.a., lead-tin yellow. She explains how the daring 1920s socialite Daisy Fellowes introduced "shocking pink" to the world after being inspired by a glittering diamond. And she exposes how St. Patrick's blue became the legendary Kelly green.

---