Tastes of Paradise
By Wolfgang Schivelbusch,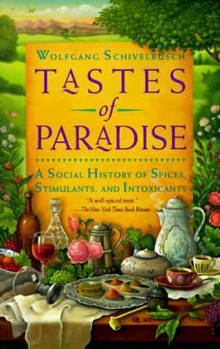 Recommended by Erica Hannickel
From Erica's list on the history of booze.
A sensual cultural history mixed with economic history, specifically the rise of capitalism, Schivelbusch launches an interesting argument—that one particular substance, or taste, has often defined the zeitgeist of whole nations for definitive periods. This book is wide-ranging and general in its treatment of alcohol, as well as several other drinks and spices. There are excellent imaginative connections made, and the book invites thinkers to think deeply and broadly about the meaning of intoxicants in history and in their own lives.

---