Ancient Brews: Rediscovered and Re-Created
By Patrick E. McGovern,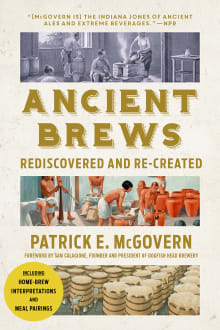 Why this book?
Patrick (Dr. Pat) McGovern, the Indiana Jones of ancient alcoholic beverages, takes the reader on a roller coaster ride through the nine extreme brewed beverages of history. On these journeys, McGovern is at once an archaeologist, a chemist, and a homebrewer.  His book is an amazing compilation of the mechanics of brewing both ancient and modern, and a wonderful comment on the human propensity for drinking and enjoying fermented and brewed beverages. It includes some recipes and food pairings for the ancient brews it describes. This book is a must-have for any beer aficionado, brewer, homebrewer, or even your everyday barstool cowboy.
---