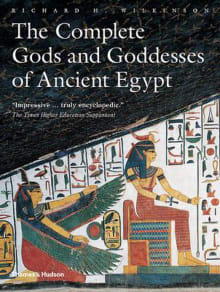 The Complete Gods and Goddesses of Ancient Egypt
By Richard H. Wilkinson
Why this book?
For many fans of Greek myths, Egypt is the next logical stop on a journey to a broader understanding of world mythology. As a culture which influenced both the Hellenistic and Judeo-Christian world, Egypt's stories inform our understanding of other Western traditions. And the mania for mummies and pyramids means outstanding examples of Egyptian artifacts await in museums across the world, helping make the ancient tales come alive. The Complete Gods and Goddesses of Ancient Egypt makes for a fantastic introduction into the world of Ra, Isis, and Osiris.

From the list:
The best mythology books beyond the Greeks
When you buy a book we may earn a small commission.