Atlantis
By Ignatius Donnelly,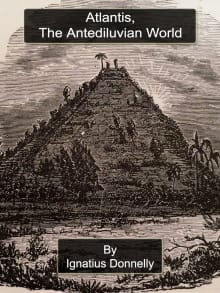 Recommended by Jennifer McKeithen
From Jennifer's list on Atlantis if you love adventure.
Though this is a pseudo archaeological work, Donnelly's theories remain the source of many of our modern-day ideas about Atlantis. Written in 1882, at a time when much of the world was still mysterious to Westerners, Donnelly proposed an argument that all cultures and peoples originated from Atlantis, which he claimed was destroyed during the Great Deluge described in the Book of Genesis. Today, in the 21st century, experts have debunked most of his theories. However, many of the questions he raised remain unanswered. Despite its many flaws, it's an interesting glimpse into Western thought during the late 19th and early 20th centuries.

---