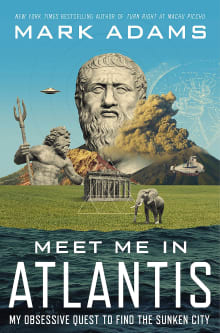 Meet Me in Atlantis: My Obsessive Quest to Find the Sunken City
By Mark Adams
Why this book?
Mark Adams is simply a delightful writer. In this book, he dares to ask the age-old question: did Atlantis actually exist? He sifts through the facts and the fiction, taking the reader with him in his traipse across the globe to find answers. Like his other books, Meet Me in Atlantis is a fun read, where you'll learn a lot and have some laughs along way.

From the list:
The best books on Atlantis if you love adventure
When you buy a book we may earn a small commission.