Skating To Antarctica
By Jenny Diski,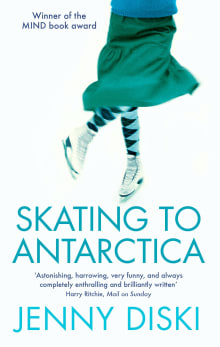 Recommended by James Withey
From James' list on manage bloody depression.
This isn't a traditional travel book and not a traditional memoir about depression, but a combination of both. Her journey to Antarctica becomes a metaphor for her mental health struggles throughout her life, starting from childhood. 
What I love about this book, and her writing in general, is the dark humour, her acerbic observations and true understanding of how paralysing and perilous depression can be. She understands how painful depression is, the depths it can take you to and seeing your own darkness reflected by someone else is both comforting and validating.
---