The Meaning of Birds
By Jaye Robin Brown,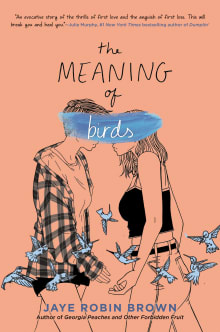 Why this book?
Jaye Robin Brown writes complex characters with a deft hand and everyone in this book felt deeply real to me. I didn't just read about Jess and Vivi's relationship. I joined Jess on her tumultuous emotional journey. As a mental health counselor, I often encourage people to seek out coping mechanisms to manage adversity, but it's important to realize that sometimes the thing that made a person whole is inaccessible after trauma or loss, and that healing means forging new paths. This story captures that idea beautifully. Heart-wrenching, but ultimately a story of hope and renewal.
---