Up to This Pointe
By Jennifer Longo,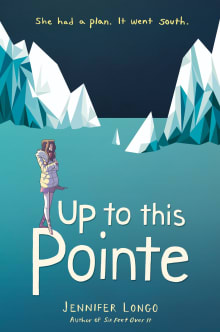 Recommended by Paula Stokes
From Paula's list on YA for people navigating grief or loss.
Most books about grief deal specifically with the death of a loved one, but grief isn't just about death—it's about major loss. For some of us that might mean the loss of a friendship or relationship or job. In this book, the main character is facing the loss of a lifelong dream.
Despite what TV shows and self-help books tell us, success is not a simple matter of dedication and hard work. Sometimes we don't achieve our dreams, and stories like this remind us that "failure" is okay, that we have options, that we can choose to pursue the thing we love in a different way, or choose to love something else, or maybe we'll have to take a break to heal and reflect before we choose anything at all. The universe might steal away a dream, but we remain in charge of our happiness.
---