The Power of Myth
By Joseph Campbell, Bill Moyers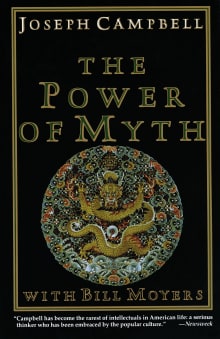 Why this book?
Anyone interested in knowing how mythology has shaped and captured the human quest for meaning would do well to read Joseph Campbell. The Power of Myth is particularly good as a summary oversight by a creative teacher and storyteller. It is a series of questions posed by journalist Bill Moyers. It manages to capture Campbell's wit and insight as he makes a serious subject accessible to the curious reader. He sees in both ancient stories and modern theater, how words woven into stories, also open up the inner landscape of the human self.
As a university instructor in philosophy and religion, I attempted to follow Campbell's example and help students escape the confines of literalism to understand the special use of language that is a myth. Couched in the guise of fiction, myths are always true, or, as Campbell says, "Mythology pitches the mind beyond that rim, to what can be known but not told." (p163)
---
When you buy a book we may earn a small commission.