Man on the Run
By Tom Doyle,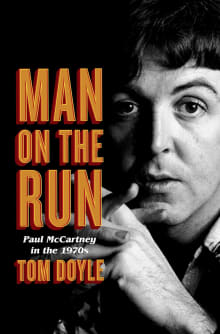 Recommended by David Browne
From David's list on why the maligned Seventies were pretty awesome.
What happened to the individual members of the Beatles in the years after the group dissolved? Many books have been devoted to that part of their saga, but few gripped me as much as this detailed, well-researched story of McCartney and his band Wings. Written with the cooperation of Macca—who gave several interviews to Doyle—Man on the Run makes you realize how chaotic, unstable, and (to use a period phrase) wild and crazy Wings were, despite the banality of some of their music. In that regard, it's a perfect Seventies story: Beneath the seemingly mellow vibes and image lie a far more turbulent saga, reflecting the way McCartney himself repeatedly grappled with redefining himself after his tenure in arguably the greatest pop group of all time. 
---