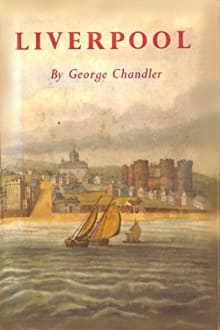 Liverpool
By George Chandler
Why this book?
Published originally in 1957, this is a definitive history of the Town and later City of Liverpool. It gives a detailed overview of the many facets of Liverpool's history, in a well-researched, fully referenced, and eminently readable form. It gives details that cannot be found in other publications, and provides the researcher, historian, or simply interested reader an exciting and informative insight into the place and its people.
I love this book because George Chandler loved and cared for the City, and yet was an unbiased observer. He writes with clarity and detail that is informed and driven by that…
From the list:
The best books of Liverpool and Merseyside history
When you buy a book we may earn a small commission.