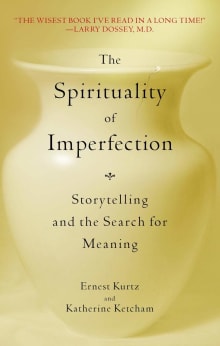 The Spirituality of Imperfection: Storytelling and the Search for Meaning
By Ernest Kurtz, Katherine Ketcham
Why this book?
Drawing upon stories from all the great spiritual traditions, Kurtz and Ketcham keep shocking us out of our assumptions about the spiritual life, and inviting us to abandon the pursuit of perfection that many of us identify with it. They pull the rug out from under us, telling us what we don't expect to hear. There's something comical about embracing imperfection. But if they're right, it's the only real alternative to living tragically. I suggest watching Chaplin's City Lights and Laurel and Hardy's The Music Box, as you make your way through the chapters of this book.

From the list:
The best books on spiritual breakthrough
When you buy a book we may earn a small commission.